Grade 2 Newsletter
December 7, 2018
Greetings from second grade! We had another busy week together! The highlight of the week was today's trip to the post office to mail our letters to Santa! There's lots to look forward to as we head in to the next week of December.

We havebeen working very hard getting ready for our annual Winter Concert! We look forward to seeing everyone at the show on Tuesday, December 11th, at 5:00pm.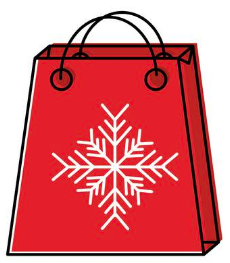 On Wednesday, December 12th, we'll have a chance to start our Christmas shopping with Snowflake Shopping! Thanks so much to our PTO for organizing this event!
Our annual toy drive to benefit the children at Connecticut Children's Medical Center (CCMC) is underway and will continue all next week. On Friday, December 14th, the students and staff of Voluntown Elementary School are invited to wear their PJ's to school in support of children at CCMC.
Here's what we have been working on since our last newsletter:
READING : We continued working on a new theme this week, Animal Rescue. Using our main selection, A Harbor Seal Pup Grows Up, students analyzed the plot and summarized the story by describing what happened in the beginning, the middle, and the end of the selection. They further practiced that skill as we read additional selections such as Whale Watch and Save the Tigers. We also read A Whale is Saved to introduce this week's vocabulary words (young, rescued, normal, mammal, examines, hunger), and to sequence events.
FUNDATIONS : This week we continued working in Unit 5 of our Fundations series. In this unit we are introducing multisyllabic words, as well as the following new suffixes : -ful, -en, -ness, -ish, -less, -able, and -ment. We will continue to review letter-to-sound connections, consonant blends, consonant digraphs, words with glued sounds, and words with bonus letters.
WRITING : This week we completed our first opinion writing piece. In our introductory assignment, students had to decide if it's better to eat at home or go out to a restaurant, and then support their opinion with at least three valid reasons. We also wrote friendly letters to Santa, family, and friends which were mailed today.
MATH : This week we began working in Chapter 4, Subtracting Two-Digit Numbers, in our series My Math. In this chapter we will be learning strategies for subtracting two-digit numbers with regrouping.
SCIENCE / SOCIAL STUDIES : This week in science we explored different animal adaptations. We saw how polar bears and caribou have adapted to survive in the harsh Arctic environment. We also learned how hibernation and migration were important adaptations for these two animals.
Our Specials for the week of Dec 10 - 14 will be :
MON (D) : Art
TUE (E) : Computer
WED (A ) : Library
THU (B) : PE
FRI (C) : Music
IMPORTANT DATES
Dec 11 Winter Concert
Dec 12 Young Shoppers
Dec 14 CCMC Pajama Day
Dec 21 EARLY DISMISSAL - Christmas Recess Begins
Have a great weekend!